At RSM2000, we offer a wide range of payment solutions designed to suit the many needs of clients across a multitude of industries — one of which being MOTO payments. Although MOTO card payments (as the name suggests) fall within the debit/credit card payment category, it's a service that differs quite a bit from conventional payment solutions. So, we thought we'd put together a helpful guide for anyone who's yet to discover MOTO payments or simply need more information to fill in the blanks.
In this post, we'll provide all the essential information about MOTO card payments — what they are, how they work, how they differ from eCommerce, and how RSM2000 can help.
What are MOTO payments?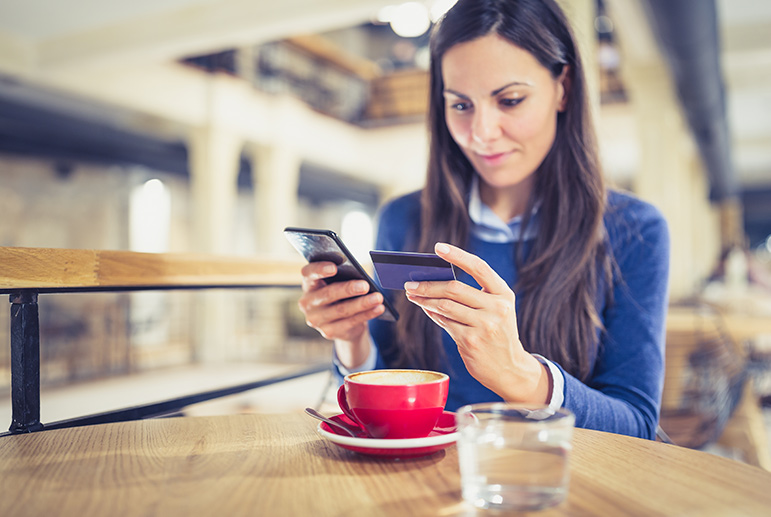 MOTO payments are debit or credit card payments your business accepts over the phone, by post, or via email. Essentially any form of modern communication used when a customer isn't present to make the payment in person. As you can imagine, MOTO card payments provide businesses with a unique payment method that opens the door for increased revenue.
The 'MOTO' in MOTO payments stands for Mail Order/Telephone Order payments. This type of payment requires the merchant to take a customer's card information and process the payment using a virtual terminal (secure web page) or using a point of sale terminal. This type of payment is a vital benefit to businesses as it doesn't require customers to be physically present, meaning they don't have to simply rely on foot traffic or online orders.
How do MOTO payments work?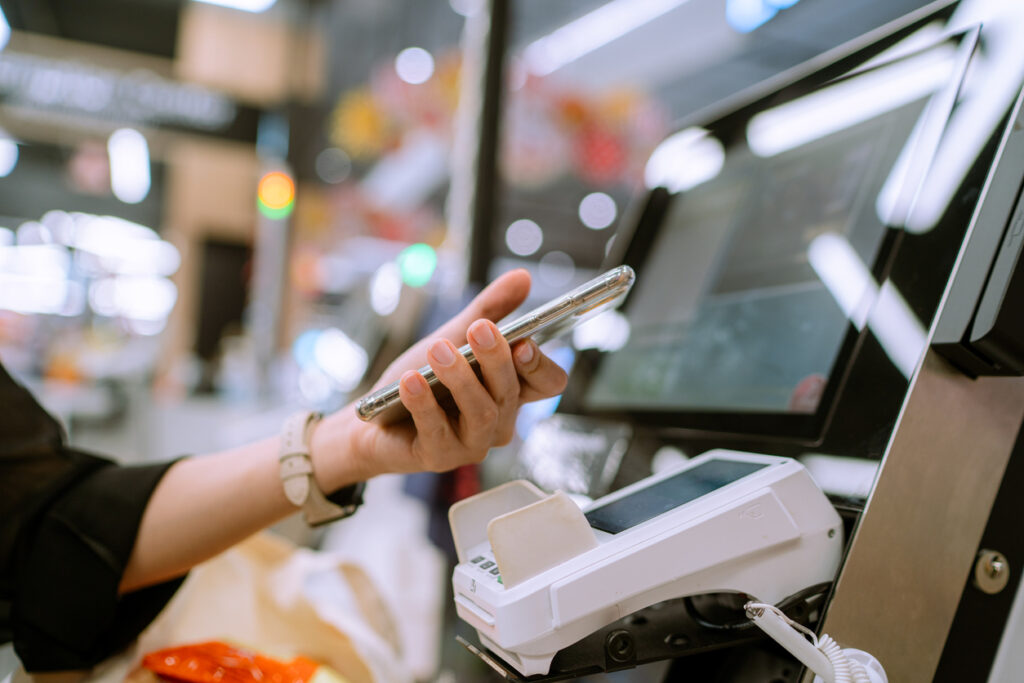 As we mentioned above, you can complete a MOTO card payment using a virtual terminal or with a POS card machine.
If you're looking to implement MOTO card payments into your businesses payment options, you can do so through a virtual terminal by following these steps:
Log in to the virtual terminal online using a computer or mobile device.
Input the customer's name, address, email address and card details
This will submit the transaction to the customer's bank for authorisation.
Once approved, you receive confirmation, and the customer receives a receipt via email.
You will receive the funds within a few working days, the same as if you had accepted payment from a card terminal.
If you want to accept MOTO card payments via a card payment terminal, it's just as easy. Follow these steps:
Enter the amount into your terminal.
Input the customer's card number, expiry date and CVV2 code (three-digit security code on the back).
Now select the 'Customer Not Present' option.
This will submit the transaction for authorisation.
Once approved, the terminal displays a regular successful sale message.
You'll receive your money within the standard timeframe.
What are the benefits of MOTO payments?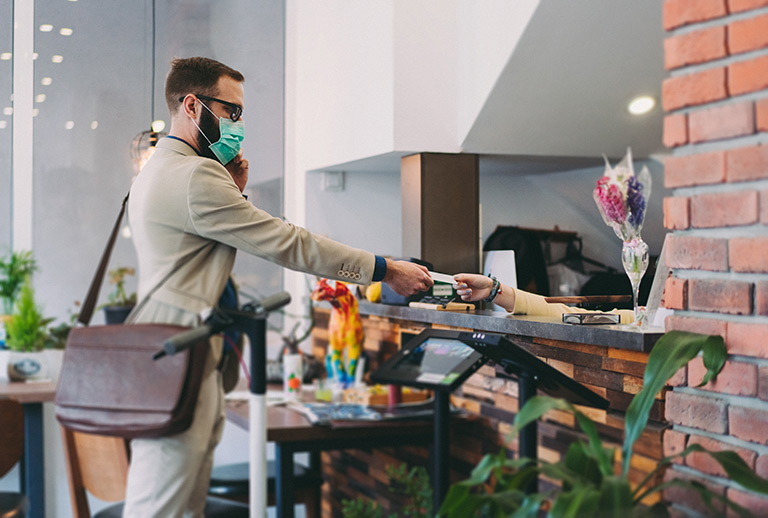 Offer customers a brilliant payment system: The first and most crucial benefit of MOTO card payments is that it allows you to offer customers a quick, reliable, and secure way to pay for products or services. This contributes significantly to how successful your business is, improving customer satisfaction, and being recognised as a more credible company.
Reach a broader customer base: Providing a system for customers who can't or prefer not to pay in person provides you with a vital resource for expanding your customer base. Now, you will be able to accommodate in-person sales, MOTO payments, and also eCommerce sales if you have a website.
Expand your sales net: Another key thing to consider, especially as we just mentioned your customer base, is that when you accept MOTO payments it allows you to expand your sales operation. Now, you will be able to take orders from people all over the country, quickly and easily. For many businesses, branching out beyond local sales can prove to be a challenge, MOTO card payments ensure you have the capability to step up to that challenge.
MOTO payments are easy to accept: Convenience is one of the most appealing aspects of payment processes, for both customers and businesses. MOTO payments are extremely easy to accept because all you need is a virtual terminal (or POS terminal), internet access, and a computer/mobile device.
Are MOTO payments different to eCommerce?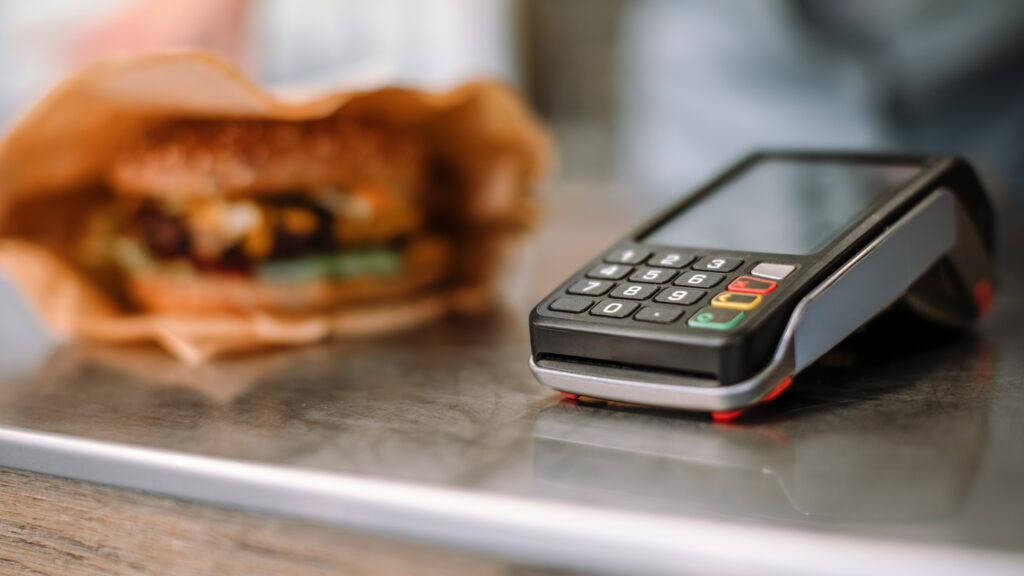 Yes, absolutely! While the end goal is the same, the process both you and a customer goes through to complete a transaction is different. Let's start with eCommerce. eCommerce is when someone buys products or pay for services directly from a business's website, often using an eCommerce plugin or a secure third-party payment page that redirects from their site during the payment process. This means the customer inputs their card information on a form-based page and receives a notification to let them know it was successful, usually followed by a confirmation email.
eCommerce revolutionised the modern business world and offered small businesses the platform and level playing field needed to succeed. If you're in need of more information about how we can help you achieve eCommerce success, find out more here or get in touch to discuss your needs with our helpful team.
The critical difference, when compared to MOTO payments, is the method by which customers convey their payment information. This type of payment can be used for many different sectors, a great example being food orders, as customers can pay for their food before they arrive and simply grab their order and go. Also, as we mentioned above, it offers businesses the perfect solution for expanding their customer base to other areas.
MOTO payments from RSM2000
At RSM2000, we provide everything you need to implement MOTO card payments into your business operations. We do so by providing you with a web-based Virtual Terminal facility that allows you to process Mail Order/Telephone Order (MOTO) transactions. To find out more about our MOTO payments and eCommerce services, check out this helpful page.
Our system includes a wide range of optional features that include:
Secure logins for multiple users and different access privileges
Support for fully automated recurring payments
Local and head office access with access privileges and reporting
Gift Aid capturing for charities
Debit cards only for Society Lotteries
All of your MOTO payments are processed through the same reporting engine as our other eCommerce services. This provides access to multiple campaigns or enhanced data collection if you require it. We offer a wide range of different services to suit unique business requirements, and if you're a business that has found yourself in need of a way to process MOTO payments, look no further than the leading experts at RSM2000.

Do you want to know more about MOTO payments from RSM2000? We can provide everything you need to set up Mail Order/Telephone Order payments and start reaping the rewards. Get in touch today to discuss your needs with our helpful team of financial experts.