As the age of technology develops and evolves, more and more aspects of everyday life are becoming increasingly normalised in a digital form. Mobile payment applications are one of many tools that have made the leap from normal cash or card payments to centralising the process on smartphones. It is becoming more and more of a widespread phenomenon that is proving to be hugely beneficial for the ease of living in a digital age. 
Read on to find out more about how the benefits of mobile payments can improve the lives and lifestyles of your customers and increase the value of your business. 
Types of Mobile Payments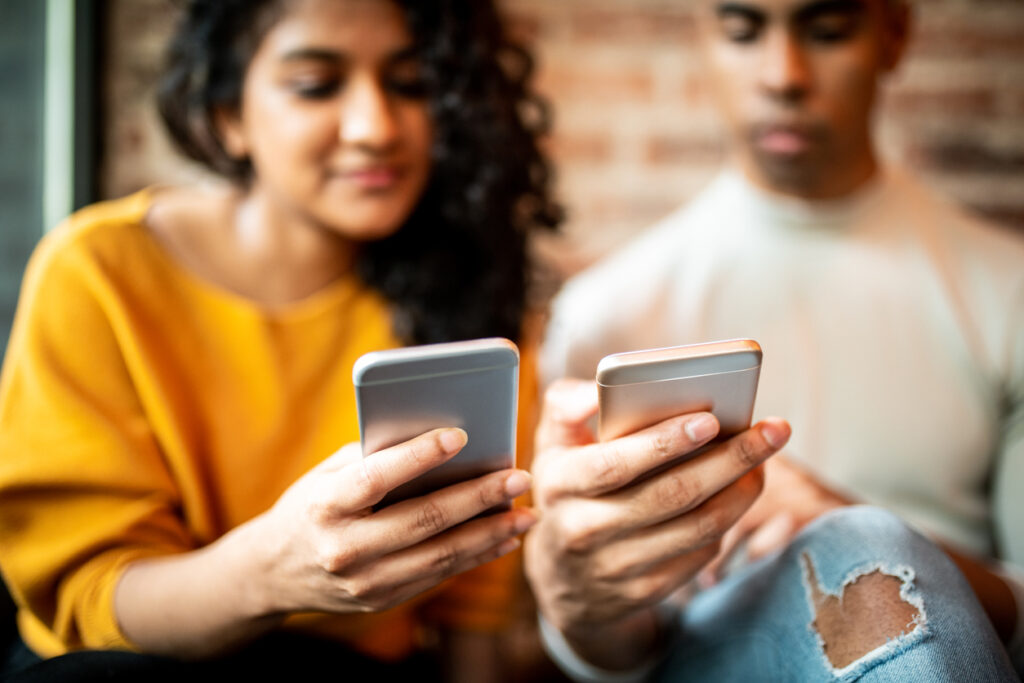 Mobile payment apps are a versatile entity. There is always a different payment option depending on your mobile device, including several variations of digital wallets.
Popular companies that have developed their own mobile payment systems include:
Apple Pay – Only able to be used on Apple products such as the iPhone, iMac, iPad etc.
Google Pay – can be used on Apple smartphones and Androids as a more versatile option.
Samsung Pay – only able to be used on a Samsung mobile device, similar to Apple Pay above.
Paypal – a universal payment application that can be downloaded and utilised on any mobile device.
The popularity of mobile apps proves the technology's versatility with more and more shops and businesses instigating a mobile payment method for checkouts and purchases.
Because there are so many different types of mobile payment, it ensures that there's something for everyone. If you are unable to pay with one method, chances are another method will be right up your alley.
QR Codes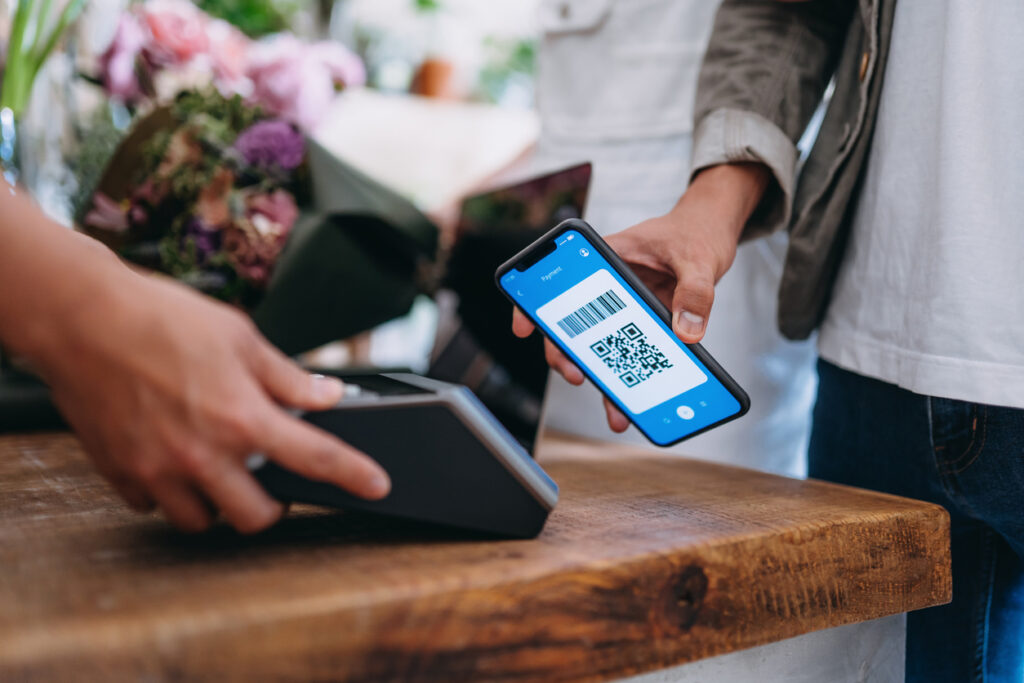 QR codes are an increasingly popular form of payment. It is a form of contactless payment accessed through a mobile app which is then used to scan a code and process the payment. It's an easy and versatile way to make transactions a quicker and smoother experience as opposed to using a physical card or cash.
iPhones and Androids can scan QR codes directly from the camera app. If this doesn't work, both you and the consumer would open the same app and you would scan their unique QR number in order to accept payments. Conversely, they might scan a QR code at the checkout or on a product and finalise their payment that way.
It must be noted that in most cases, you will need to manually input your card details as a part of the transaction.
Paym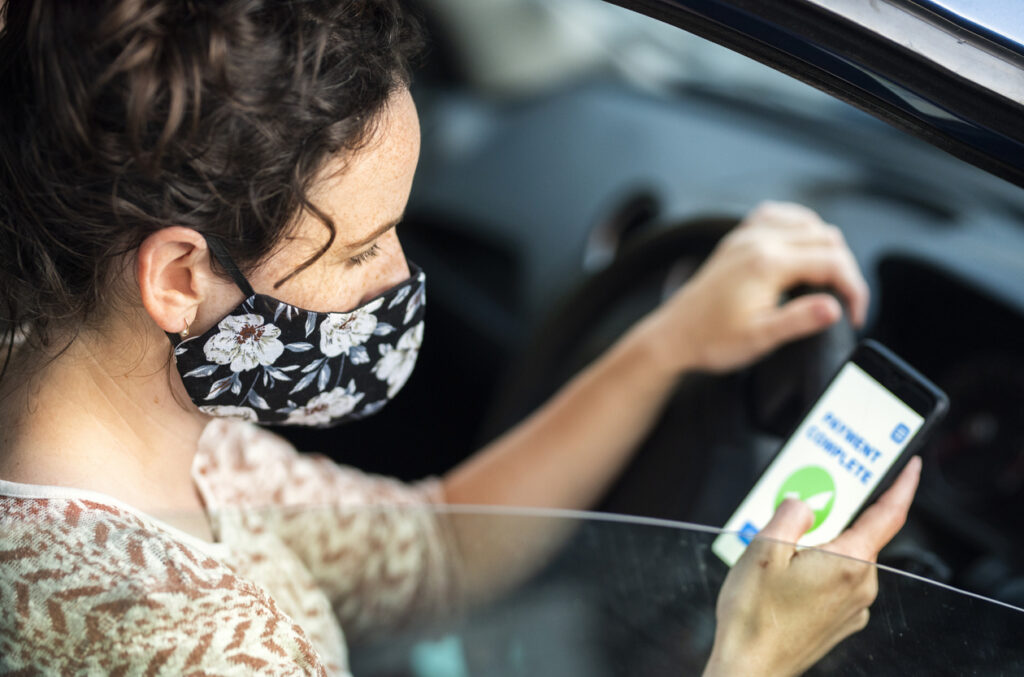 Paym allows you to transfer money using just the recipient's mobile number, using this to identify a person instead of the usual bank account numbers and sort codes.
The mobile app is simple and easy to use. Customers will be able to select your number from a contact list and, assuming you're registered, be able to make their payment. All you have to do is activate Paym in your banking app or with your bank directly. Paym is available with fifteen different banks and building societies, including Barclays and Santander.
Mobile Wallets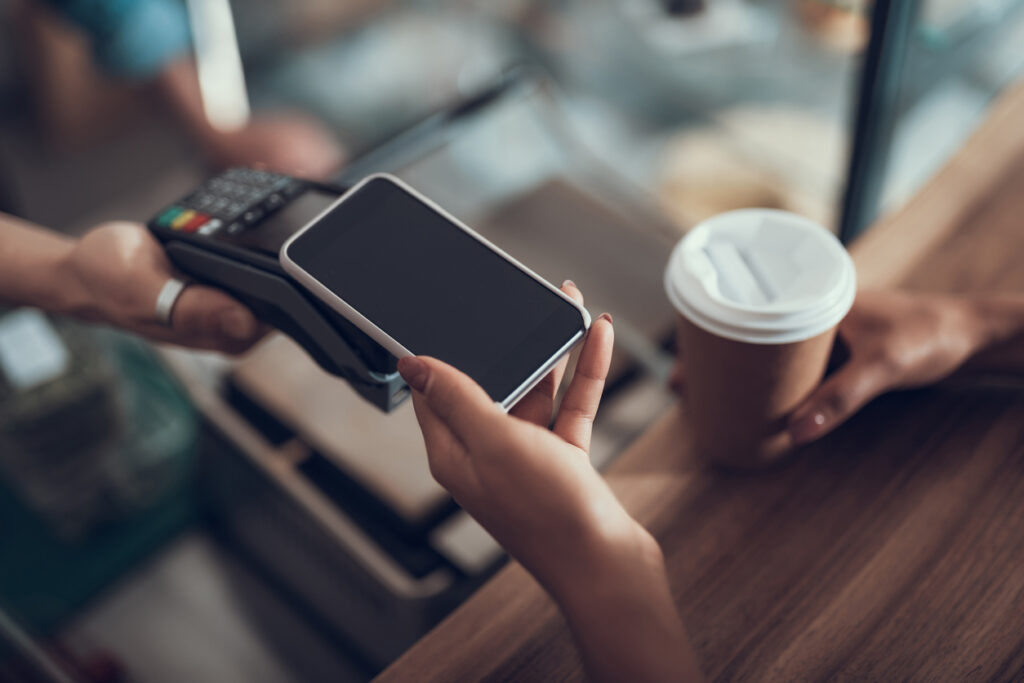 There are many different types of mobile wallets to ensure that there is a suitable choice for everyone. Some were mentioned above – Google Pay, Paypal, Samsung Pay, Apple Pay – but there is a whole host of wallets besides these including:
Cash App – A mobile app available with the iPhone 6 onwards.
Venmo – Very similar to Paypal. Just add your bank details and get to transferring payments!
Alipay – Originally a Chinese brand, it's made the jump to Europe and is particularly useful for businesses with overseas customers.
Mobile wallets are a great way to organise your digital finances and keep them all in one place without the hassle of trying to find the right card in your physical purse!
Benefits of Mobile Payments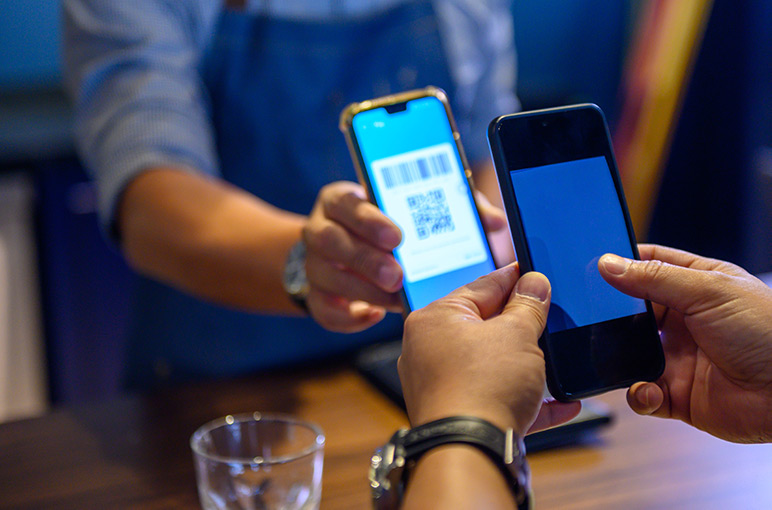 Mobile payments have become a big fixture of people's lives and is the final step in the relationship between you and your customer. To this end, the technology has been polished and improved upon to make the service as seamless as possible, ensuring that it has a positive effect on peoples' lives.
1. Digitisation of Mobile Payment Increases Organisation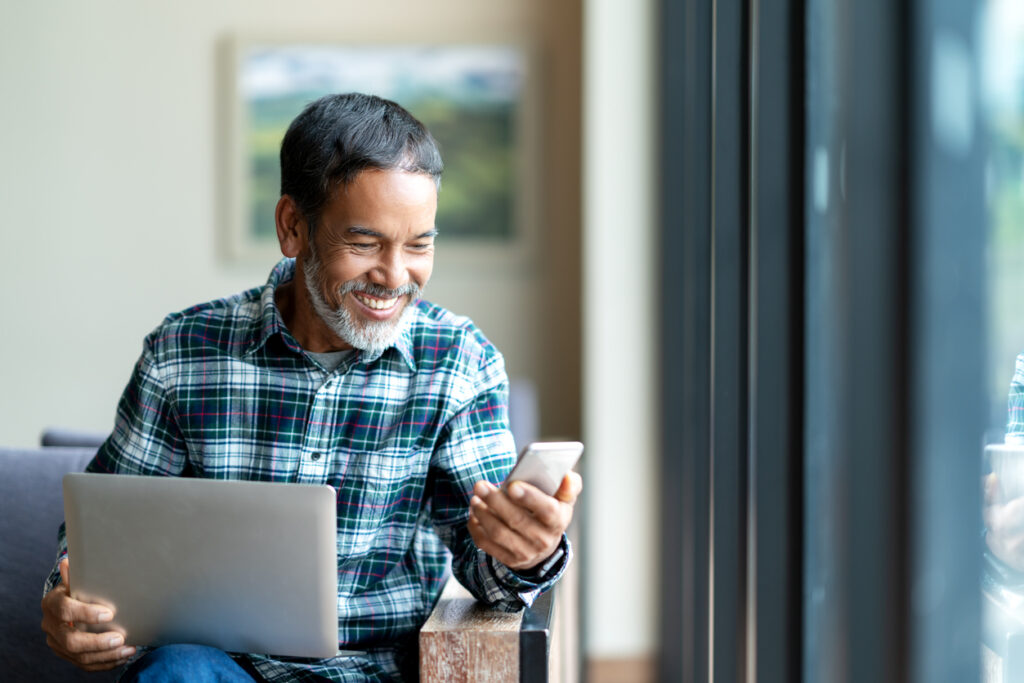 As mentioned above, storing finances on mobile devices helps to keep your payments organised and easy to access as and when you need them.
In the modern digital age, many people have their lives on their phones. Adding mobile wallets and payment apps to mobile devices helps customers to take full advantage of their smartphones and ensures all their life is in one place for their convenience. 
2. Mobile Payments Are Faster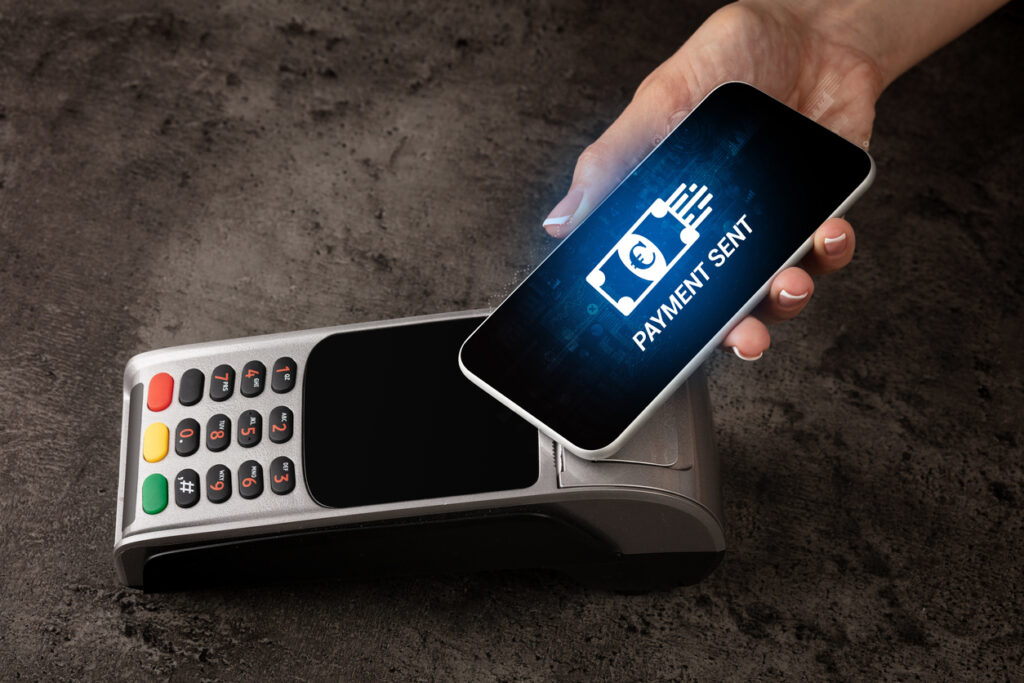 Accepting mobile payments is often a smoother experience than utilising credit card payments. With a few simple taps, your customer's payment will be ready to go, making the transaction process a whole lot more efficient compared to the old way of opening a wallet and searching for debit cards or cash.
It can also increase the flow of your business as there will be shorter waiting times between customer payments and keep your business operating in optimum condition.
3. Mobile Payments Are Environmentally Sustainable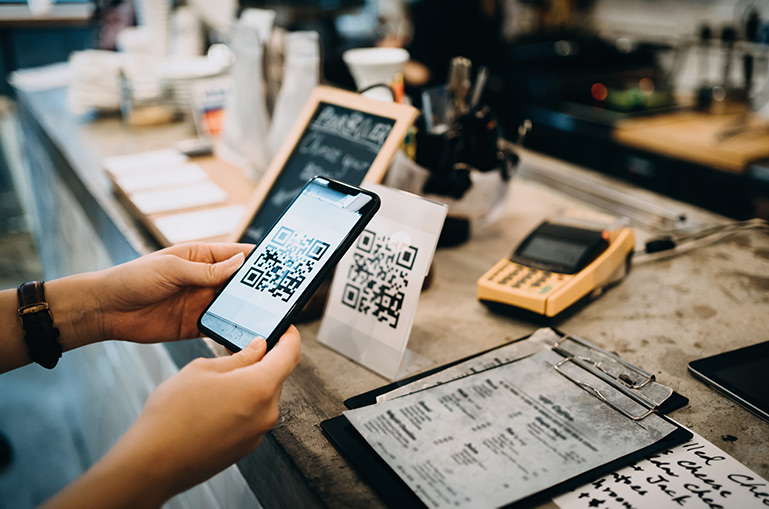 In the modern age, climate change and the environment have become increasingly prevalent concerns. The resources needed to print money and manufacture debit or credit cards can, like all physical things, have an impact on the environment.
Taking your financial process digital helps you do your small part in protecting the environment, mitigating certain risks and assuring your customers that you are aware of the current social climate concerning the environment and are actively taking steps to create a healthy and sustainable business.
4. Mobile Payments Have Higher Security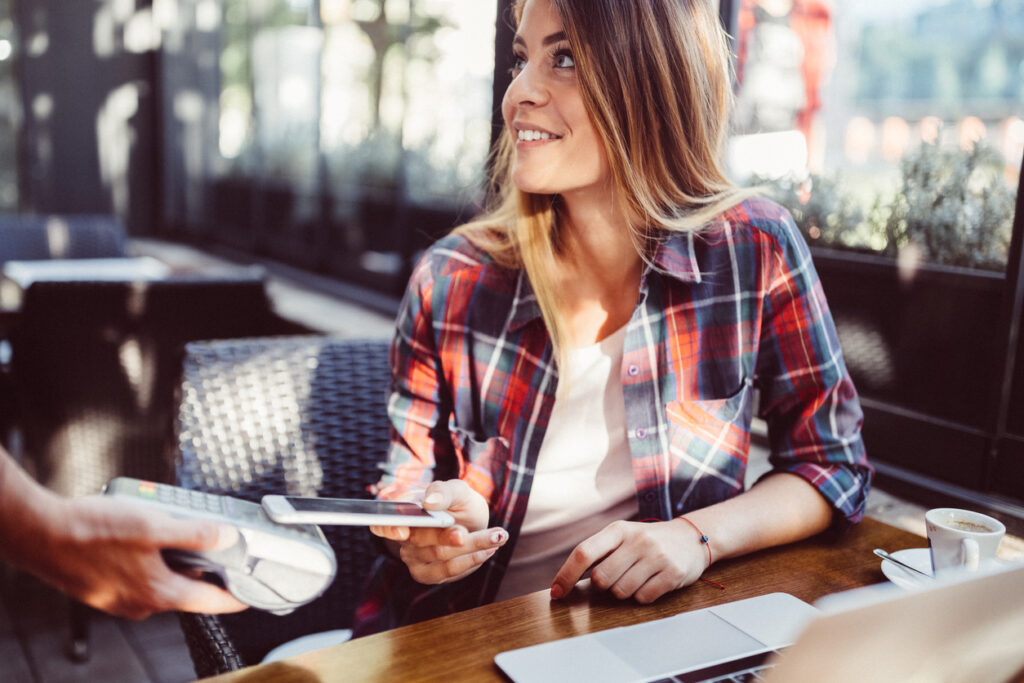 There are several ways that mobile payments ensures the security of your finances more effectively than debit cards and credit cards (and certainly more effectively than loose cash in a purse!).
For one thing, mobile payments require more steps of authentication to prove your customers are the ones sending out their money. Facial recognition, eye scans and fingerprint scans are some of the ways your customer can provide identification, building trust in your business. Your use of secure mobile payments in turn reassures your customers that you care about their security.
Make sure the Wi-Fi at your business is secure and that the mobile payment app you are utilising is official, constantly updated and encrypted. This helps to ensure your customer's data stays protected and is significantly less prone to hacking attempts.
5. Mobile Payments Are Indicative of Social Awareness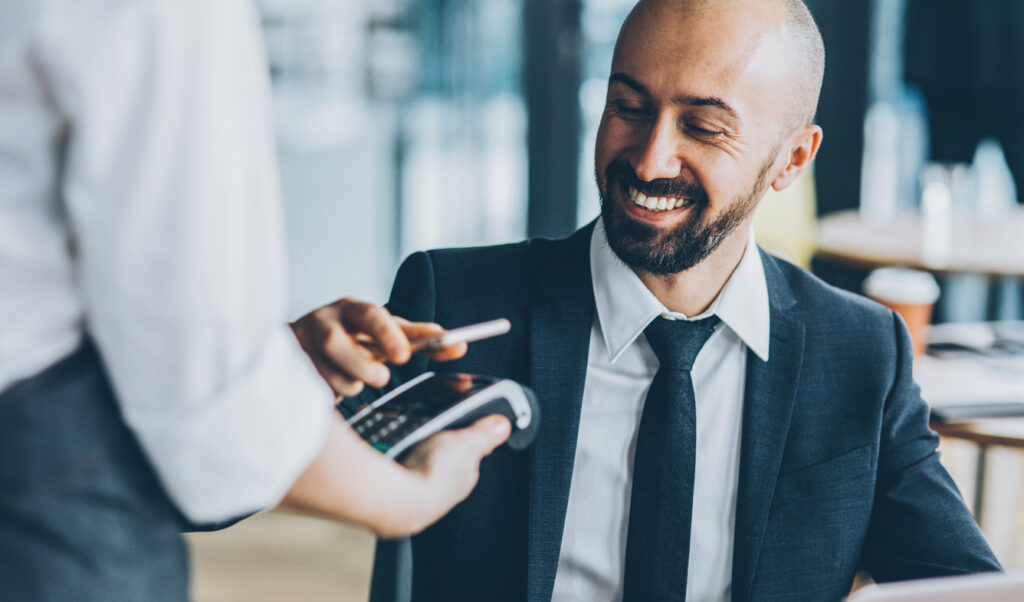 Mobile contactless payments have become more important in recent years due to Covid-19 and the need to make as little contact with other people as possible.
Mobile payments help to protect against the possibility of contracting illnesses and instigating a mobile payment policy in your business ensures you are doing your part to protect yourself, your staff and your customers.
6. Mobile Payments Save Money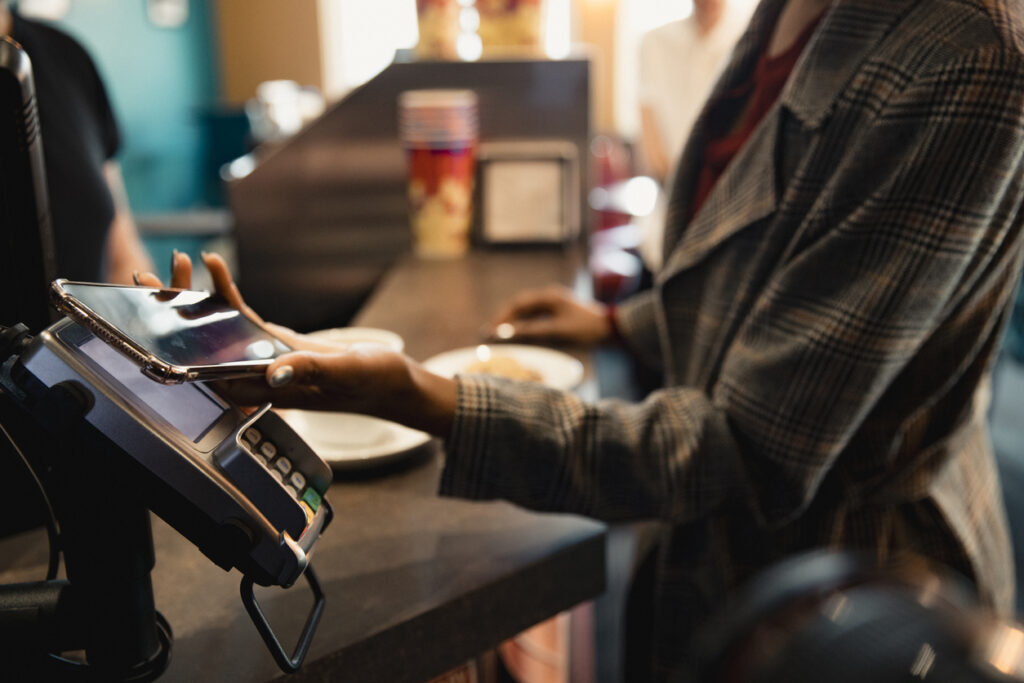 Mobile payments provide an easy way for customers to keep track of their spending and make sure they are spending wisely and effectively.
For you, it can ensure you don't need to buy as much sale equipment as tills and also reduces the cost of paper and ink as you will no longer have a need to send receipts as these can also be digitised and sent to a customer's email if they so wish. This can also make the sale process a lot less complicated. With only a card or mobile scanning station, you can put certain parts of your budget into other aspects of your business. 
7. Mobile Payments Help to Track Customer Trends
Mobile payments make it a lot easier for you to keep track of and make note of any pertinent sales information and customer trends. This can help you identify trending or popular items and get some valuable insights into what products are selling and all the moving parts of how your business is performing.
This can help to inspire topics for incentive and loyalty programs to help your business become personalised for your customers, increasing engagement with the brand and getting your business and products more positive awareness to encourage future purchases.
8. Mobile Payments Aid Customer Service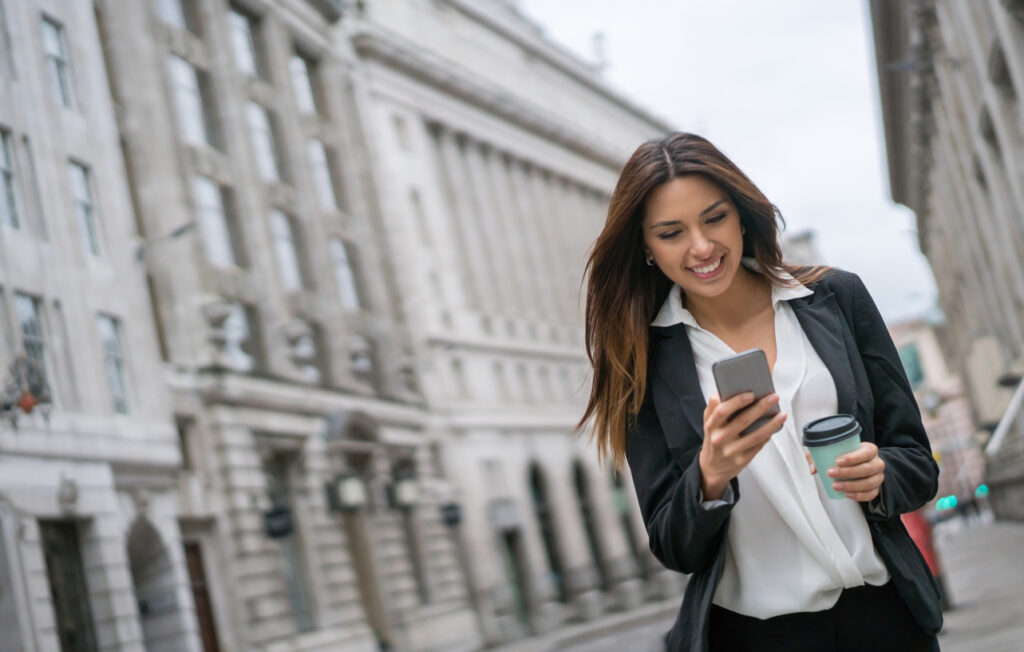 The customer is at the centre of everything you do so it's important to have a payment system that reflects that and helps improve customer service.
Mobile payments enable your customer to breeze through the checkout process at the end with a few taps of the phone. This makes checkouts flow a lot faster so customers are waiting in the queue to make their payment for a shorter amount of time.
Self-checkouts can also speed up this process. It could be a good idea to install checkout stations in multiple places in a store. Not only can this help to avoid queues, it is also more convenient for customers who won't have to walk far after selecting their product as a payment terminal will be right next to them. With a wave of their phone, the transaction will be complete without them ever having to worry about waiting in line. 
Mobile wallets and payment apps are an innovative way to help your business reach new heights and allow you to make your customer's time with your business more enjoyable and engaging. It makes it even easier to put your customers front and centre and increases the flow of sales, making for a smoother overall experience that benefits all. Mobiles have become an integral part of peoples day to day lives and social lifestyles so your business responding to this revolutionary form of payment can only serve to increase your value and reputation to the customer.