Over the last few decades, technology has continued to evolve, advance and become a crucial aspect of our daily lives. This means that the business world has the ability to implement a vast array of technologies into their marketing efforts and promote their company and campaigns through a broad range of channels. So, it's safe to say it's crucial to consider and utilise as many methods as possible to maximise exposure and reach as many potential customers as possible such as Text Message Marketing. But, how does text marketing work?
In this post, we'll be taking a look at text message marketing. A marketing service that is often overlooked but most definitely should not be, and you'll see why. If you have ever wondered how to use text message marketing and want to find out how it could benefit you, you're in the right place!
What is text message marketing?
As you can tell from the name, text message marketing is a marketing method in which businesses and fundraisers use text messages to contact their audience and promote their products or services. And it's considered by many to be an essential marketing platform. Text message marketing allows companies to communicate with their audience quickly and simply while delivering vital information such as limited time offers, updates, news, and more.
Much like email marketing, text message marketing gives you complete control over who receives your SMS messages, the type of content you share, and also when you decide to send it. However, you are only able to send text messages to customers who have opted-in or subscribed. Essentially, text messaging marketing offers an ideal solution for maintaining contact with a large number of customers and encouraging repeat business. But there are several benefits, including:
Improving overall ROI
Gaining a higher ROI than your other marketing channels.
Increase product or service sales.
Gaining followers and enhancing your social media presence.
Achieve a competitive advantage over competitors.
How to use text message marketing?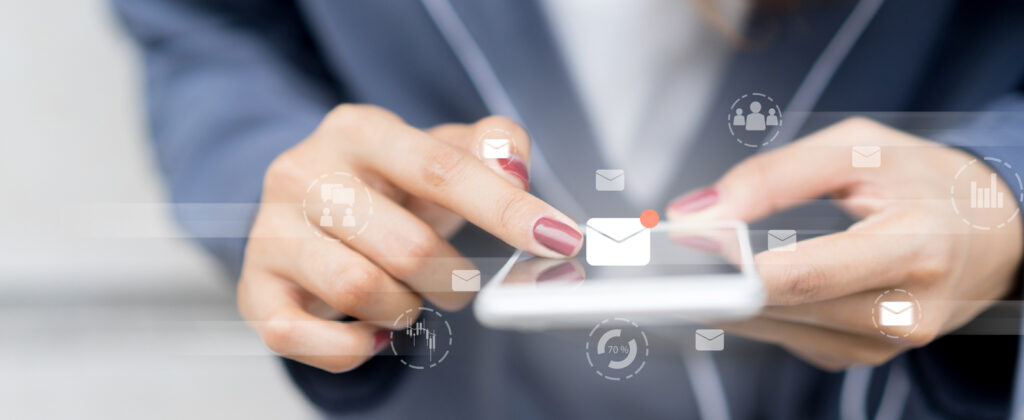 To implement SMS marketing into your business, you need text message marketing software, of which there are several options available. However, our advice for businesses and charities is to work with experts who have experience and knowledge of text message marketing. Doing so gives you access to the most up to date, advanced marketing tools available and the benefit of professional insight from experts.
With RSM2000, our clients can send marketing text messages to their subscribers using the Vir2® secure online portal. Using Vir2®, you can upload, download and manage your opt-in lists quickly and easily. You can also upload, download and maintain suppression lists to avoid messages accidentally being sent to opted-out customers — something that can affect your relationship with customers and impact your brand image.
Do you want to learn more about how the Vir2® secure online portal can help your business benefit from text message marketing? Get in touch today!
Types of marketing text messages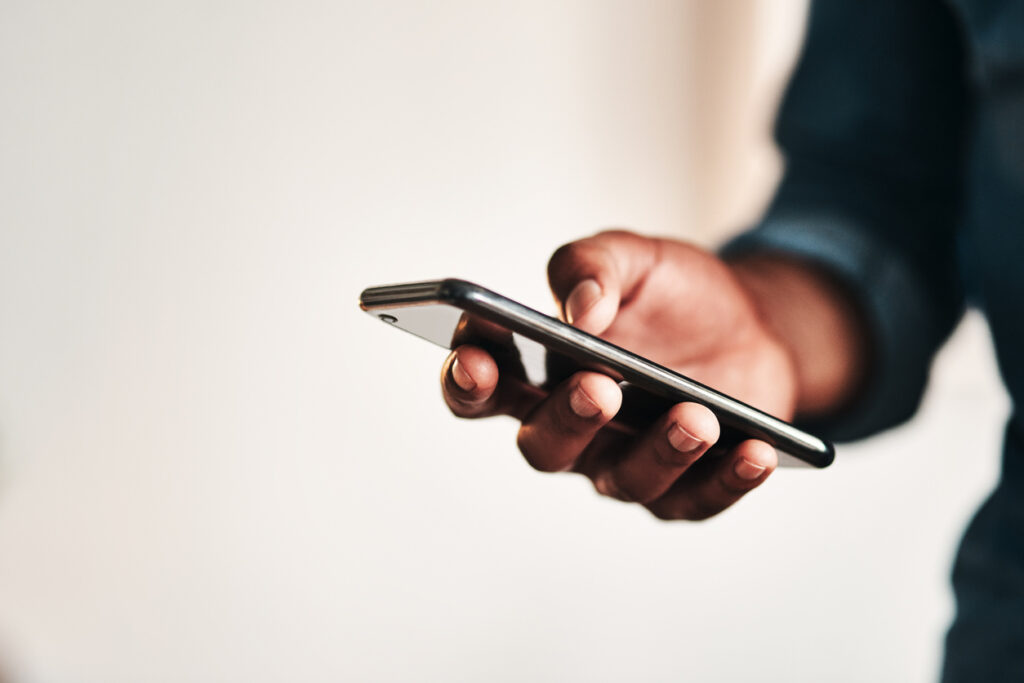 There are generally two types of content you would send to your audience when introducing text message marketing into your business. These are promotional and transactional messages.
Promotional messages
A promotional SMS is a message sent to your audience with the hopes of increasing sales, promoting products, or simply building awareness of your brand. Companies commonly use these messages to inform their audience about the following types of promotions:
Launching new products or services
To inform them about time-limited sales or promotions
Promoting company news and announcements
Promoting events
Customers often opt-in to text messages when they purchase from your website or sign up for alerts. Therefore, a text message (usually featuring a link) is a brilliant way to drive traffic to your website and encourage repeat business. For example, some companies use text messages to contact customers who haven't bought from them in a while or have an item in the cart and are yet to complete the sale.
Transactional messages
A transactional message is a text that contains crucial information for customers, such as order confirmation details or delivery updates. Once a customer purchases a product or service from you, a text message is a brilliant way to maintain contact, build better customer relationships, and demonstrate that you're a brand that cares about the customer experience.
These messages tend to be pretty simple compared to an email, as there is less room for content and an inability to be creative with design and style. This means it's essential to think carefully when crafting content for these messages, as they need to be concise but actionable.
A crucial thing to note here is that if customers have signed up for transactional messages, you should not be using this platform to market your business to them — unless they have also signed up for promotional messages. Doing so violates their privacy and can even harm your brand image and reputation.
Why text message marketing works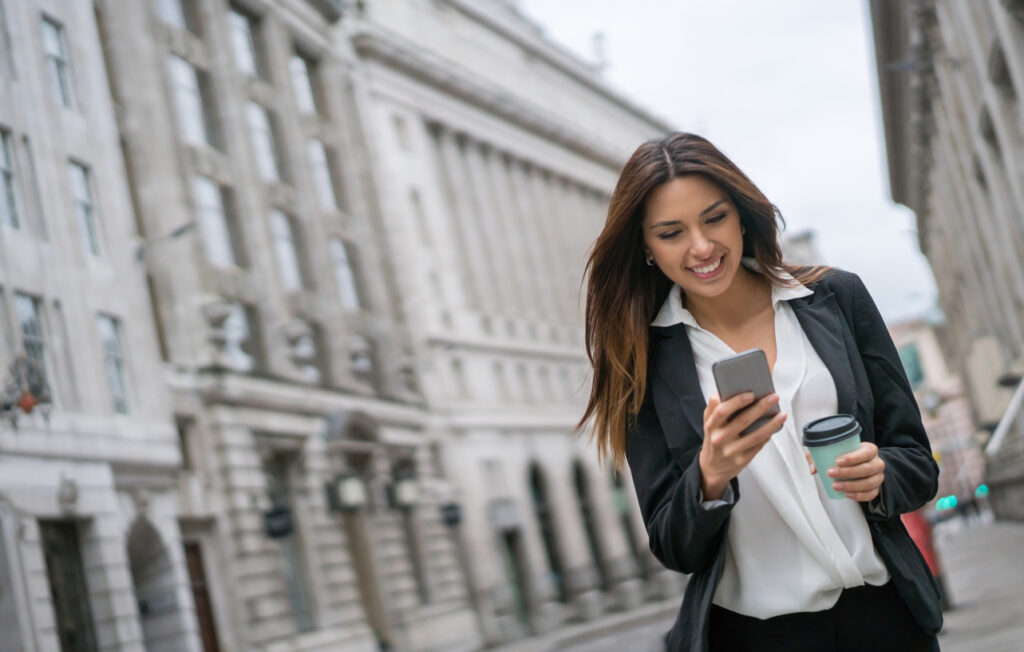 When compared to the wealth of technology we have at our disposal in 2021, a text message seems very simplistic, but sometimes a bit of simplicity is exactly what you need to succeed. Below, we'll highlight a few of the critical reasons why text message marketing is a brilliant method of promoting your business and something you should most definitely implement into your current marketing efforts.
High open rate and increased engagement
Think about it, when you receive an email, there's a good chance you'll ignore it unless it's of vital importance, such as a work email or correspondence from friends or family. But a text is different. When you receive a text, you will always open it, even if it's just to clear your notifications. With this in mind, it means that text messages offer a brilliant way to increase engagement with your audience as the open rate of text messages is high compared to other methods. Not every customer will act on the messages you send, but with a high open-rate, you massively increase your chances of engaging your audience, and with it, your chances to convert.
Everyone has a phone
Although that statement may not be 100% correct, it's pretty safe to assume that most people have a phone on them these days. With text message marketing, you are catering to the members of your audience who have a phone, which is likely all of them. This naturally increases your chances of success as you will be promoting your company to 100% of your audience, rather than just those who use other marketing platforms such as email and social media.
Establish better customer relationships
Although companies often use text message marketing for everyday promotion or transaction updates, it can be used to create better customer relationships. For example, many businesses reserve text message communication for customers who interact with their company the most and use it as a way to offer unique promotions or 'VIP' style benefits such as discount codes. After all, a text is a more personal form of communication, so why not use it to develop a more personal relationship with your customers?
Are you thinking about using text message marketing for your current or future marketing efforts? Great idea! RSM2000 is a leading text message donation and marketing provider and can provide everything you need to create and implement an effective and fruitful text message marketing campaign.
If you want to learn more about SMS message marketing or any of our other services, please don't hesitate to get in touch with our team of helpful, experienced experts!