Credit and debit cards, in one form or another, have been around for quite some time now and have continually gained more popularity and widespread use. In 2005, card payments overtook cash for the first time and show no signs of slowing down, especially when you consider how much technology has evolved over the last twenty years or so.
Today, card payments are crucial for both consumers and businesses worldwide as it offers a convenient and simple way to pay or accept payment for goods or services. In this post, we'll highlight everything you need to know about card payments.
What are card payments?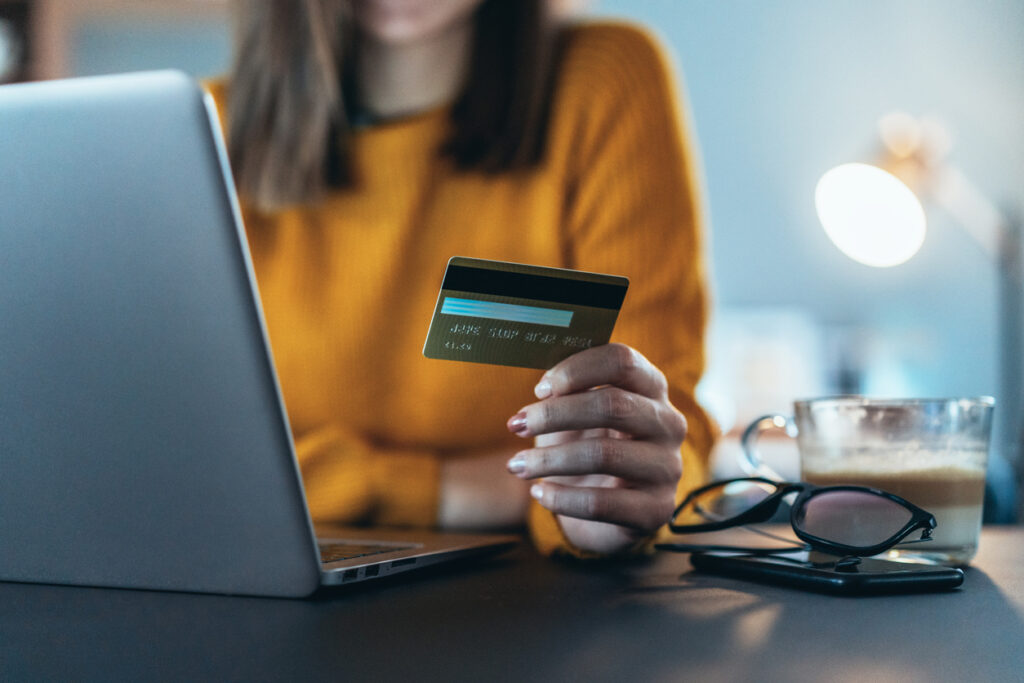 Card payments are exactly what they say on the tin, paying for products or services with credit or debit cards rather than cash. As the use of cash declines, the popularity of card payment services has increased, and card payment systems are now an instrumental tool for today's businesses. But how does it work?
You can accept card payments using a variety of methods, such as RSM2000's comprehensive range of point of sale (POS) terminals, via your website and more. We'll go into more detail about how card payments work for various methods, but the basic idea is as follows:
A customer uses a debit/credit card, and the details are sent to the acquiring bank.
The transaction information is sent to their credit card network, which is passed on to the customer's issuing bank (the bank who gave them the card).
The issuing bank approves or declines the payment (are there sufficient funds in the account?) and informs the credit card network. The credit card network then relays the information to the acquiring bank.
The transaction confirmation or refusal is conveyed to your payment service provider.
If the payment is approved, the issuing bank releases funds to the credit card network, which transfer to the acquiring bank before sending them to the payment service provider (PSP) merchant account.
Although this may seem a bit complex and confusing, these are all processes that happen behind the scenes. All you have to worry about is having the appropriate card payment systems in place and a third-party payment service provider you can rely on.
Card payment services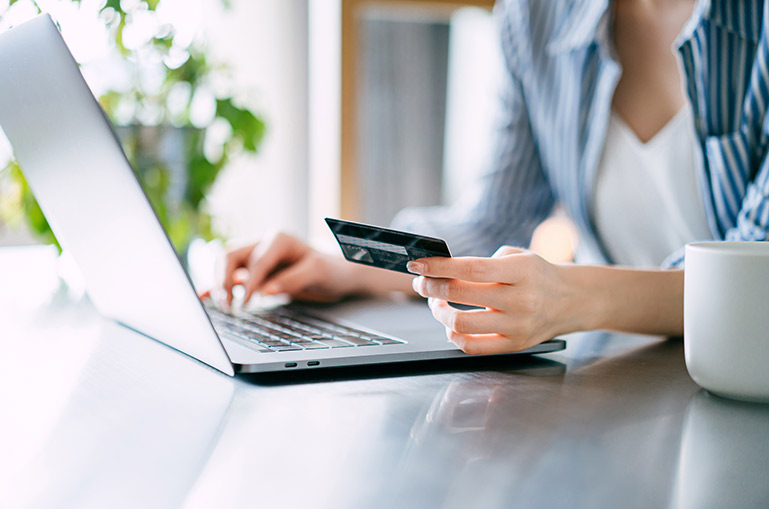 At RSM2000, we offer a range of card payment services to suit the varying needs of today's businesses. Our card payment systems provide businesses, charities and other organisations with the means to accept card payments using several different methods — no matter if customers do so face-to-face, online, or over the phone. Below, we'll talk about the card payment services we offer.
Point of sale card payments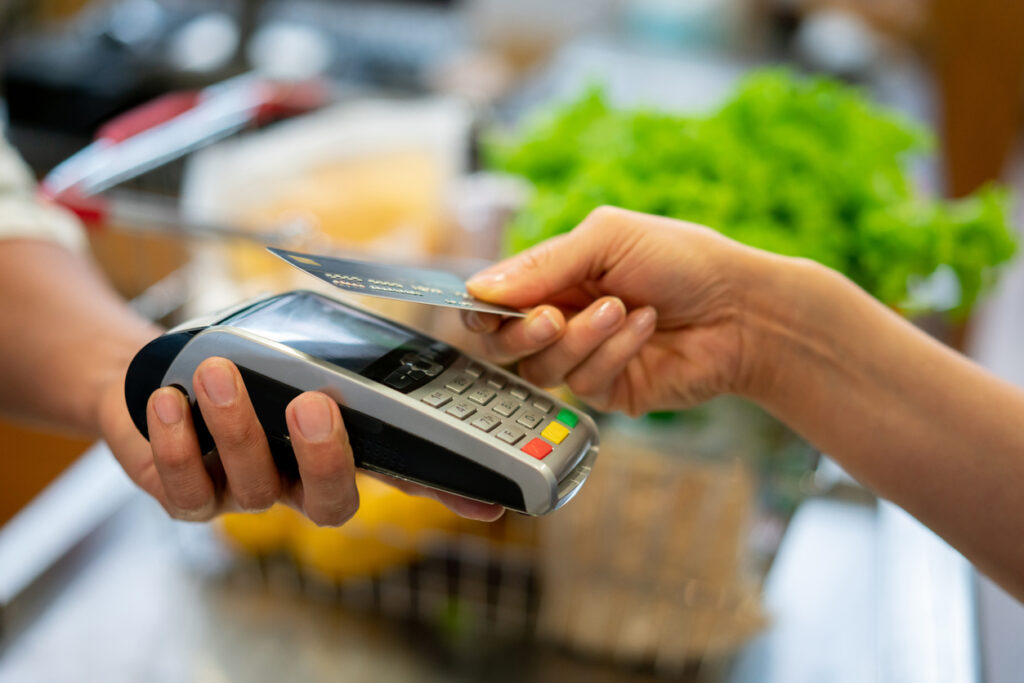 Point of sale terminals allow customers to pay for your products or services with debit or credit card payments, either using chip & pin or contactless (card or phone app). As the use of cash has experienced a decrease, point of sale payments have become crucial for businesses such as retail locations and events. Although card payments were already the leading payment method before the Covid-19 pandemic, it's most definitely seen a boost. People are much more wary of handling cash and spending lengthier periods inside a store.
Debit and credit card payments offer a range of benefits to both customers and your business. A great example is that it provides a much quicker and simpler way to pay, which means you have more time and more opportunities to boost your revenue. Plus, when working with a third-party payment services processor, you have high-quality technology and support at your disposal.
Contactless payments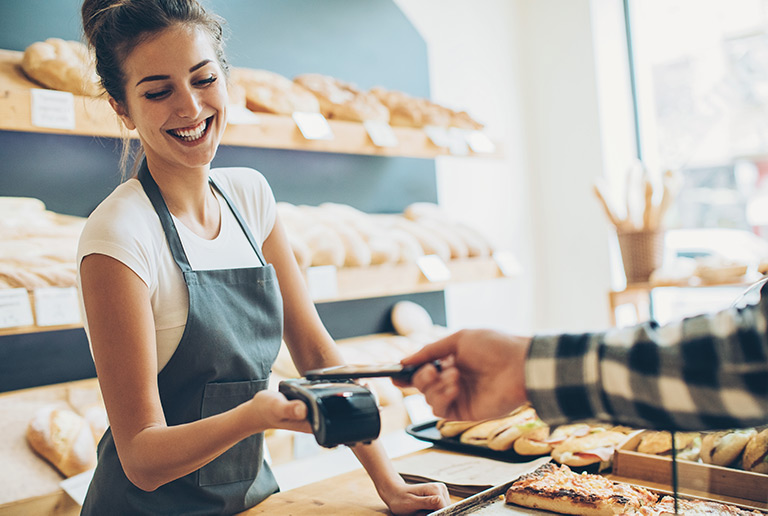 Contactless payments have revolutionised card payment technology and made transactions much easier for customers and businesses. To carry out a contactless payment, simply wave your card or phone over the card terminal. This will initiate the same process as mentioned above, with the critical difference being that you don't have to insert your card into the terminal and enter your pin code. However, contactless payments can only be used for payments of £45 and under.
Our terminals come with WiFi built-in, or for a low-cost solution, we can supply a terminal with a smartphone with a preloaded app to manage payments. Both options provide you with an efficient method of accepting contactless payments for retail locations and events.
Card payments online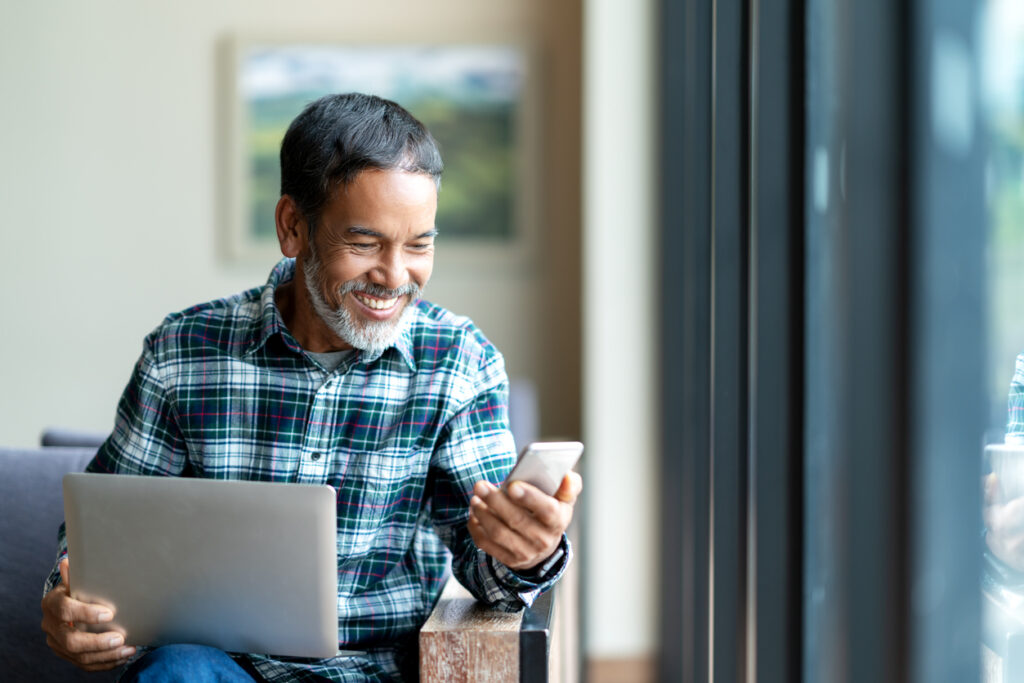 It's safe to say that the internet changed the way we do most things and revolutionised pretty much every industry. Today's businesses can now take payments online using their website, which essentially works the same way as other card payments, but customers enter their card details online. RSM2000 provides businesses with online card services designed to be as straightforward as possible, offering maximum efficiency and security. You can even use our app MobiCash, a secure card payment app for paying online.
Tens of millions of people use the internet every day. This means eCommerce businesses that lack an effective and simple way to pay for products or services online provide their competitors with a massive advantage. Especially now that it's so simple to pay by card online using phone apps such as Apple Pay. Do you want to know more about card payments online? Find out more here, or get in touch if you have any questions.
What are the benefits of card payments?
Credibility: If your business accepts card payments, customers view you as a credible, more reputable company. Displaying credit and debit card symbols on your website or at a point of sale creates a positive image of your brand and helps to build trust with customers.
Customer satisfaction: People love a payment process to be as quick, efficient and convenient as possible. And that's precisely what card payments give you. Offering card payments, whether it's at a POS or online, ensure customer satisfaction and increases the appeal of your business.
Encourage impulse purchases: Impulse buys are a fantastic way for retailers to boost revenue, and card payments provide the perfect way to encourage it. If they can pay for something by card, making the payment process swifter, they are much more likely to buy. The longer payment takes, the more time they have to reconsider.
Security: Whenever new technology comes along, such as card payment systems, there will always be security concerns. However, card payment services offer a secure way to pay and track purchases and prevent fraud because the process requires authorisation. Also, as there is no physical cash being handed over, there's less cash on the premises, which lowers the risk of theft.
Improved accounting: Bookkeeping is a vital aspect of running a business. Mistakes can prove to be costly (pun most definitely intended) for business owners, whether it happens to be losses due to accounting tax errors. Card payments are easier to calculate, track, trace and manage compared to cash. If any anomalies pop up or you're audited, it's much easier to find information in your transaction reports.
Do you want to know more about RSM2000's card payment services? RSM2000 offers a wide range of services to suit the varying payment requirements of businesses in many sectors. Get in touch today to discuss your needs with our helpful team of financial experts.